Our ambulances are available 24 * 7 to manage emergencies anytime, anywhere
We have long-term relationships with established Hospitals and Senior Doctors, to provide ambulance transfer services for patient appointments, hospital admissions, and discharges
Proper protocol of checklist and sanitisation of ambulances is followed on a regular basis.
We have also appointed Quality managers at all our sites to inspect infection control, medical equipment working, ambulance cleanliness, and staff training and behaviour.
Types of Road Ambulances:
Patient Transport Ambulance (PTA)

Transfer patients with non-emergency needs. PTAs are equipped with basic oxygen support and shifting equipment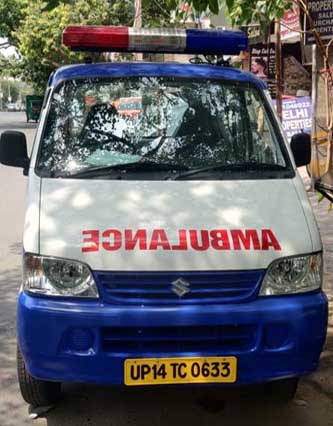 Basic Life Support (BLS) Ambulance
Transfer moderately ill but stable patients. It includes Monitor, Automatic External Defibrillator (AED), Suction machine. A paramedic is also provided who is capable of operating such medical equipment
Advanced Cardiac Life Support (ACLS) Ambulance
Transfer critical patients smoothly with ICU backup. In addition to the equipment and staff in BLS ambulance, ACLS ambulance also consists of Ventilator support and emergency drugs. We also provide qualified doctors who are capable of handling emergencies to safely transport patients to hospitals.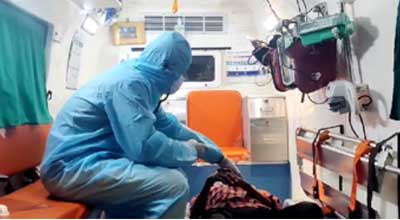 Mortuary Ambulance
Transfers with an option of deep freezer for long journeys. We also provide setting up of freezer at home.