Responder Bags
About Our Responder Bags
It is multi-pocketed emergency bag with portable pouches to meet all emergency requirements and make it more accessible and easy to carry during medical emergencies.
Features
It has extra-dimensional pockets, which are capacious and well spaced out to fit in even large equipment like the ambo bag, laryngoscope, oxygen cylinder, etc.
It can be easily carried on your shoulders because of its comfortable straps. It has safety reflective strips to improve the safety of carrying it at night.
It is waterproof which makes it extremely suitable for outdoors.
The bag is of bright orange colour, which makes it easier to spot in outdoors.
Specifications

Our bags are manufactured in India and are made of nylon with double handles and smooth and durable zippers. Bag weight is less than 1 kg. The bag meets all the international standard requirements and is sized 45*35*25cm with a capacity of 20-25kgs.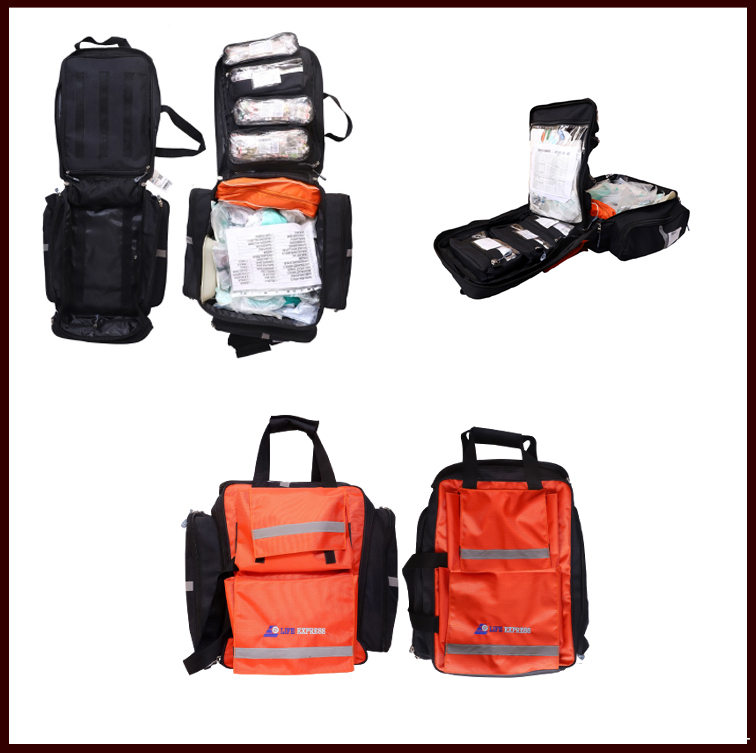 Resmed Ventilators
Resmed has been a pioneer in transport ventilator and BIPAP market. We partnered with Resmed due to high quality and long durable products. It's easy to use interface makes it the best product for home care setup, ambulance and ICUs.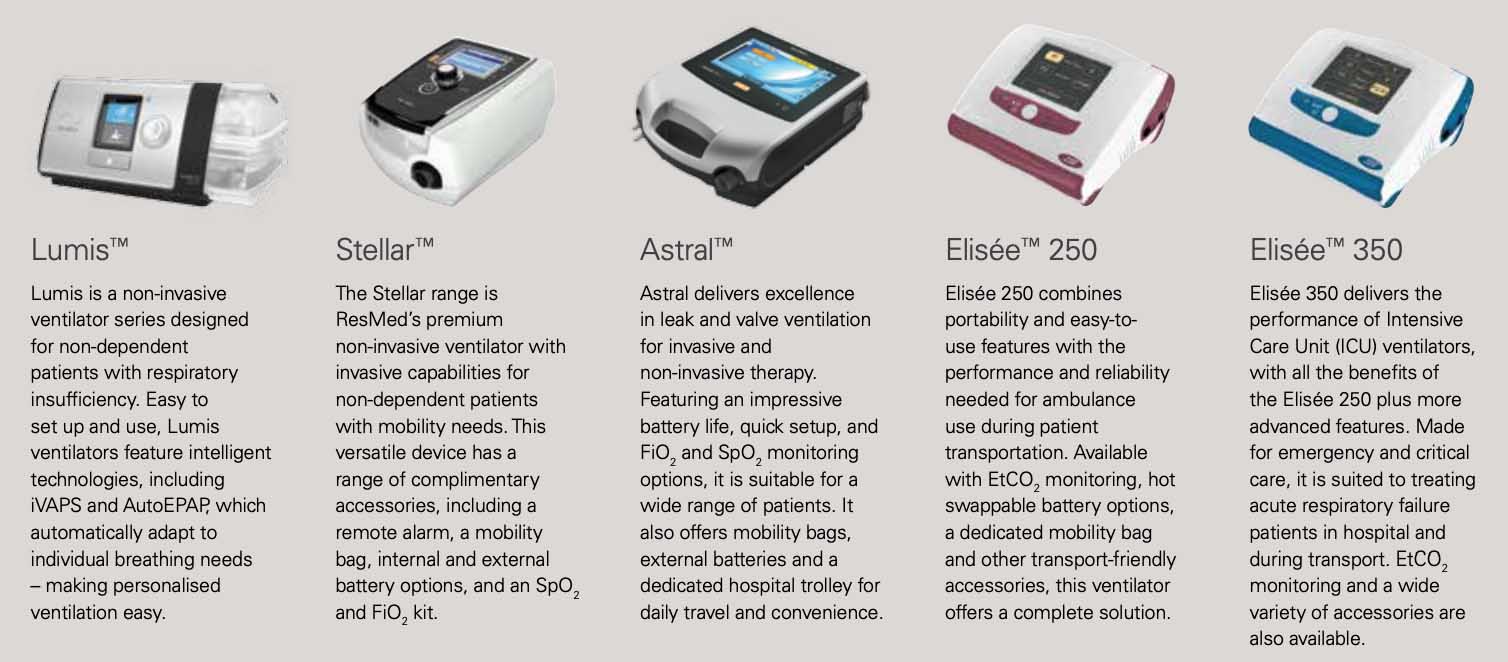 Nihon Kohden Products
Nihon Kohden is one of the most renowned company for medical devices. We offer a wide variety of devices ranging from patient monitors, defibrillators, AED, ECG machines, diagnostic equipment etc.